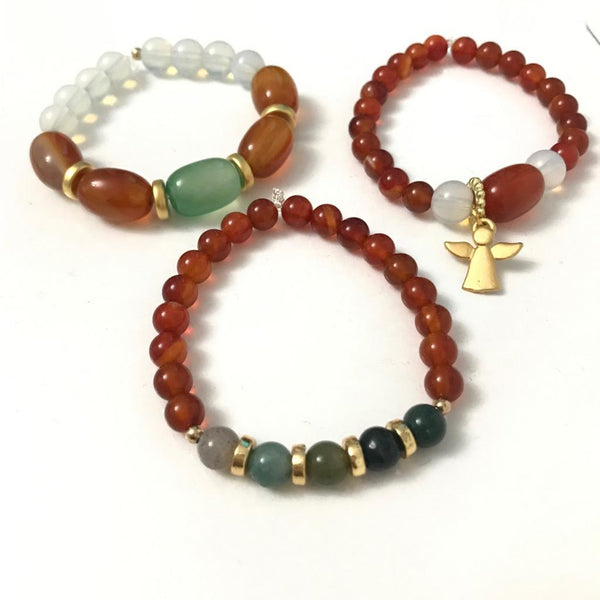 Agate Moonstone And Hematite Design Bracelets
Angel figure combined with agate hematite and moonstone
It was added. The angel figure may vary depending on the stock situation. The combination of agate and moonstone is strong.
A natural stone bracelet combination that creates an energy.
Good for evil eye
Moonstone acting on agate and female hormones.
In addition to the feature of increasing mobility, moonstone
it is the stone of romance. It gives a feeling of satiety. Dieters
can use it easily.
Bracelets are made with flexible rubber. Keep away from water and chemical products.
Sage incense will be suitable for cleaning your natural stone.