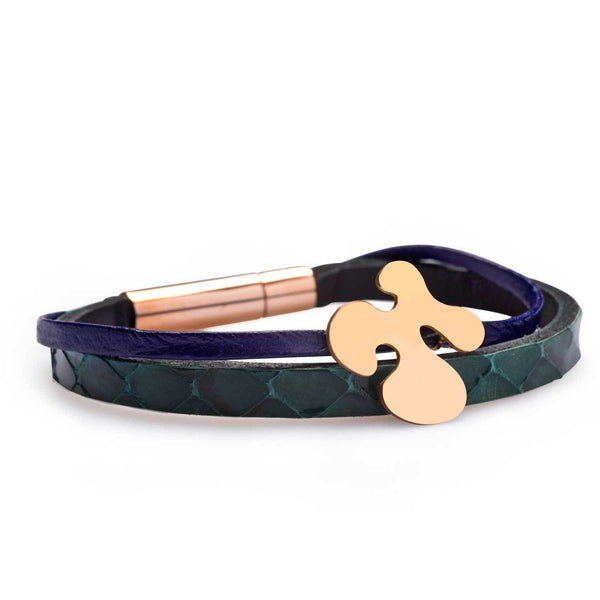 Arya Double Stripe Leather Bracelet Cobalt-Petrol Green
The ARYA motif, which emerged while making pattern research with sounds, is the form of music.
I combined the motif with genuine leather strips.
The motif is 925 sterling silver and rose gold plated. The lock is made of Italian rose stainless steel.