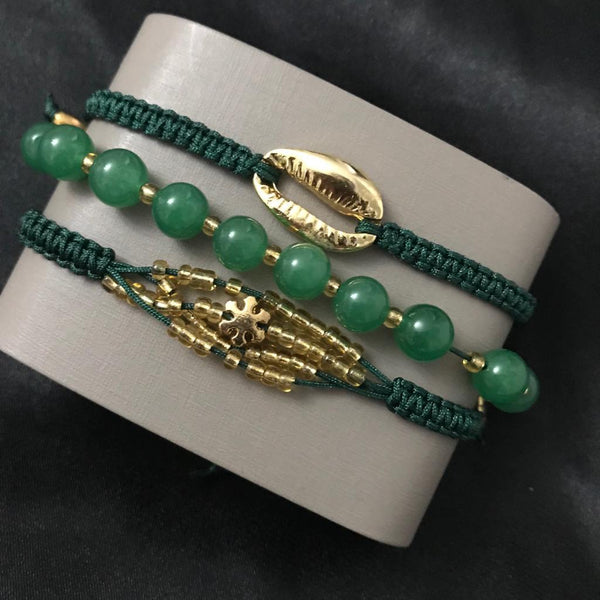 Aventurine Stone 3 Bracelet
It is combined with aventurine stone. It is detailed in macro and sand beads.
Aventurine stone is especially;
It gives the person vitality. It creates an effect such as energy, mobility and being active.
Increases physical strength. It feels constantly fit.
It is effective against depression since it has an emotional balancing effect.
It is believed to bring luck today, just like sapphire, as it used to be.
It has a calming and softening effect on very irritated and aggressive people. It calms your soul. It relieves you in stressful interactions.
Like other stones that are believed to be good for the skin, Aventurine is recommended to be worn on the skin or to be worn in contact with the skin (such as necklaces, earrings, rings, bracelets).
It helps you get rid of bad habits like overeating, alcohol addiction, gambling.
It has a relaxing effect on people with depressive state such as anxiety and fear. Relaxing energy affects not only you, but also those around you.
Aventurine stone, also known as stellar among the people, protects people from negative energy when carried on the heart. In history, Aventurine stone was called "Amazon stone". Because it is believed that Amazon warriors are the stones they use in their chest cages.