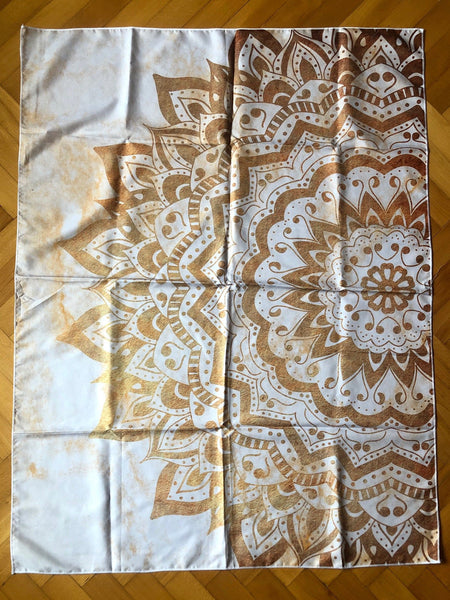 Patterned Wall / Table Cover
Bright mandala patterned wall cover adds a stylish atmosphere with gold details. With its slippery texture, the colors look more vivid. Our wall covers are durable enough not only to hang on the wall but also to be used as tablecloths or seat covers. Mandala means container that holds energy'. The mandala covering you will hang on your wall will reflect the energy inside.
Product Features and Usage Areas
Size: 95cm X 75cm
100% polyester
Suitable for indoor and outdoor use
Machine wash with 30 degree water in delicate cycle
It can also be used as tablecloth, wall cover, seat cover, floor cover, picnic cover or shawl in home and outdoor area.