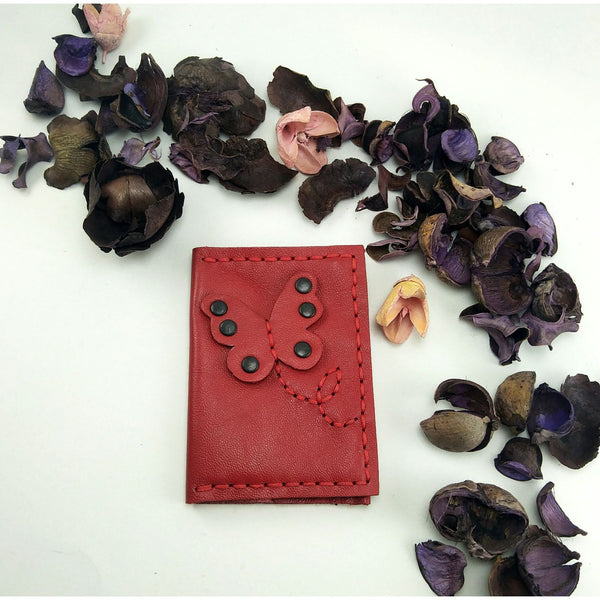 Butterfly Time Red leather credit card holder

Handmade leather credit card holder
It is a very practical and useful accessory.
It has 4 compartments.
It has the capacity to carry about 10 cards and several folded banknotes.
It is produced carefully with completely handcrafted using genuine leather.
Metal apparatus is stainless.
After the order, each product is prepared specially for you.
Each product is unique and unique due to its handcrafted production.
Width: 7.5, Height: 10.5 cm
Available in different colors, it can also be prepared in any color you like.