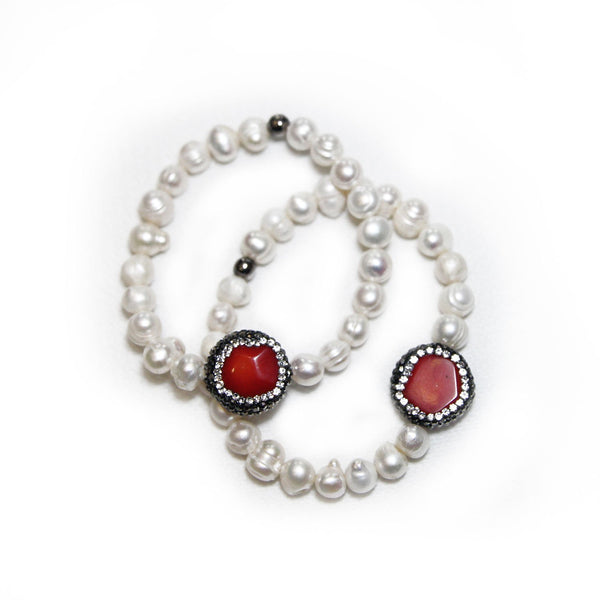 Such elegance emerges when the nobility of pearl, elegance, combined with Zircon and Coral.
Let us tell you a little about the production steps. First of all, coral stone is covered with jewelry paste. After that, Zircon stones are plastered on the paste. Plastering of the zircon stones should be completed within 30 minutes. Otherwise, the paste is set up and the process has to start all over again.There is a troublesome production adventure.

Note: The specified product price is for 1 bracelet.