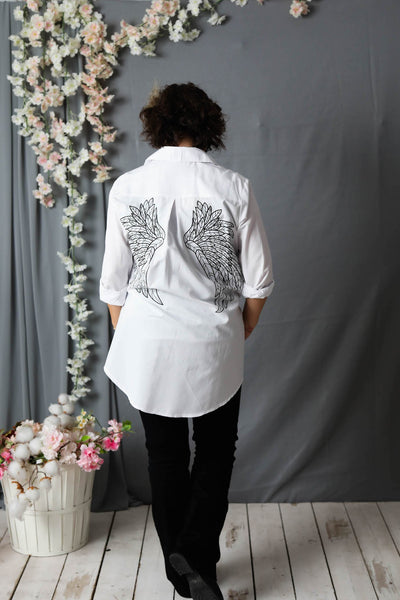 Dark Angel Design Mars Tunic Shirt
Dark Angel Design Mars Tunic Shirt
Model no: MARS
- Normal cut / fit
- 100% Cotton
- Tunic length, side slits
-One front pocket
Shirt length 84cm
- It will be appropriate to take the size you use.
-The mannequins in the photographic size: 172cm, 162cm weight: 62kg Shirt on mannequins M
It is the body.
About Suluboya Design :
It prints using ecological paints in watercolor design products. None of our products use chemical substances containing Azo Group (carcinogenic substance).
All our products can be washed at low speed with a gentle wash at 30 degrees. The product should be washed by turning it upside down.
Sensitive washing should be done by selecting detergent that will not bleach liquid.
Ironing should be done in reverse.
It is not suitable for drying machine.