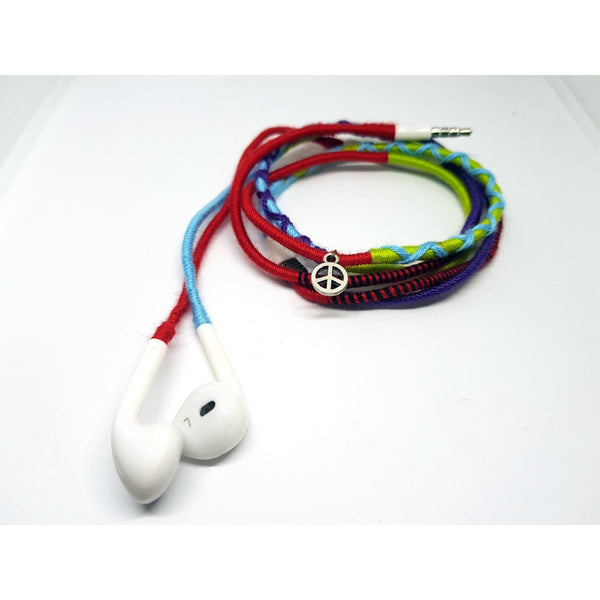 Design Headphones - Red Green Blue- Peace
Be extraordinary with ArtyCord bohemian design headphones.

Shuffling your cables is now more difficult.
All products are wrapped by hand and are for you.

Headphones are technically guaranteed by the supplier, and if any problems occur within 3 months, a new one is sent by applying rope knitting again.