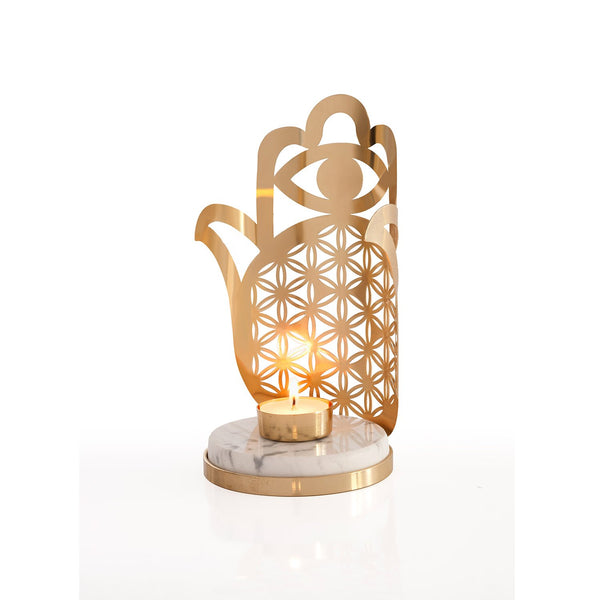 Fatma's Hand Candlestick Brass Carrara
"Fatma's Hand", which is believed to be holy in different cultures, reflects the strength of the woman as well as its protective and healing effect. Material: Brass plated metal and 2 cm thick white carrara marble; standard tealight diameter: 3.8 * h: 1.5 cm can be used, candle is excluded.
EN / DIAMETER SIZE * * HEIGHT
10.5 * 10.5 * 20,5CM.