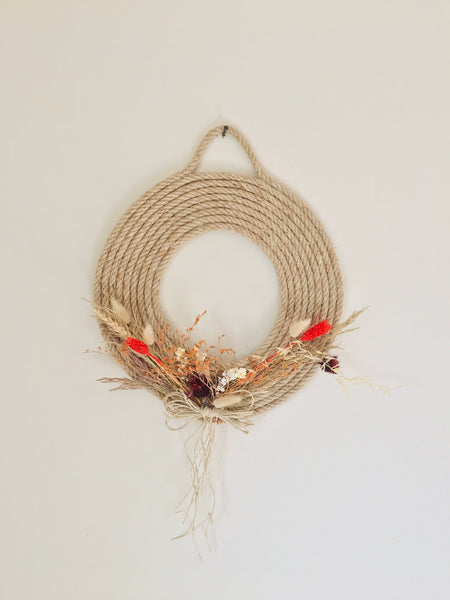 Flowery Straw Door Ornament / Straw Wall Ornament
It consists of a round combination of straw ropes. It is decorated with flowers. It is a useful, decorative wall ornament product. You can use it as door ornament or wall ornament.
The length is 30 cm and the width is 30 cm.