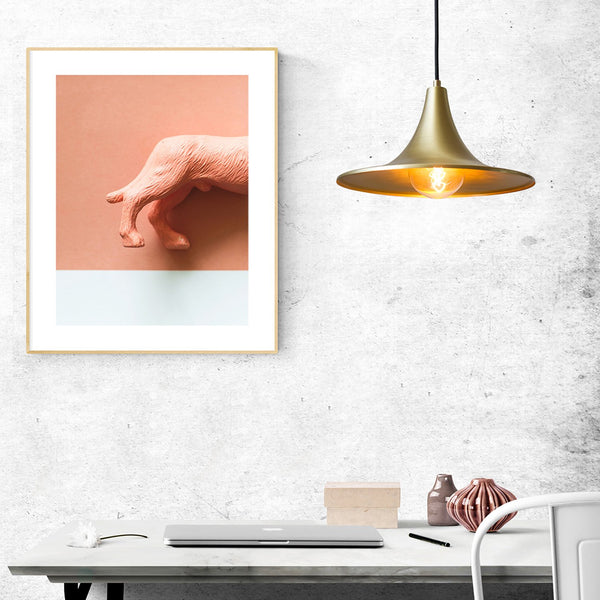 Gramophone Maxi Pendant - Brass
Gramophone Maxi Pendant, which adds a bold contrast to the environment it is in, is one of the details you cannot get enough of while looking at the light in your room.
The 1.5m braid cable can be adjusted to your desired length and is suitable for any room, from low ceilings to high ceilings.
Mounting hooks and components are available in the box
Compatible with all E27 standard bulbs.
* The bulb is not included in the product. 30x30x20, 1kg Lamp Head: Ø: 31cm H: 18cm
Ceiling Mount Roza: Ø: 10cm H: 5cm
Cable Length: 1.5m
Materials: Outside Black, Inside Brass Painted Metal Lamp Head Brass Connections
Cable: 1.5m Black White Crowbar Braid Cable