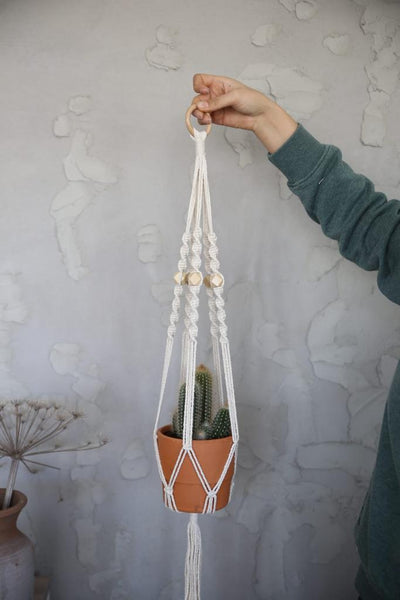 Handmade Macrame Plant Hanger / Macrame Pot / Macrame Flower Pot
Flowerpot / pendulum made of 3 mm thick cotton thread in your hand and giving a soft feeling. It will make your flowers look very stylish and add a very different atmosphere to your home. You can use our product in every corner of your home, garden or balcony. You can easily install it using the ring on the product.
Length: 80cm
Note: The flower pot in the picture is not included in the product.