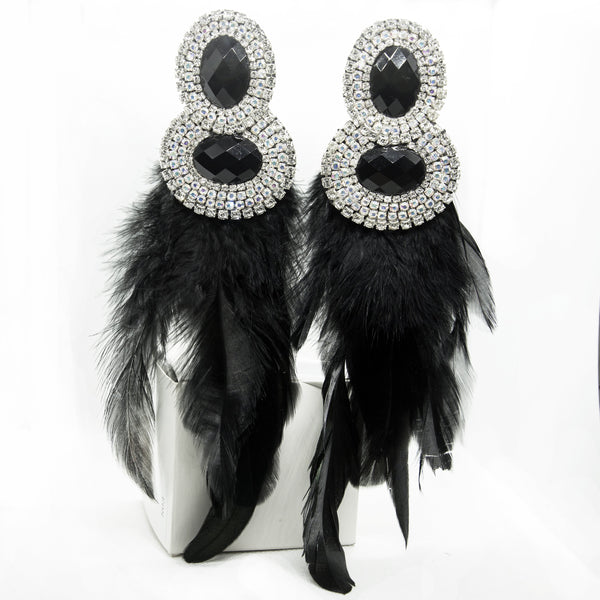 Long Feather Stone Earring
A very elegant elegant earrings special for your Valentine's Day.
Crystals, strasses, and feathers came together to create these magnificent earrings.
It is a very elegant gift that you can present to your loved ones as the ready Valentine's Day approaches.

Contact with substances such as cream, perfume, alcohol, bleach should be avoided.
Length: 17cm In terms of health and hygiene, the right of withdrawal is not valid in the earring group products, return requests are not accepted.