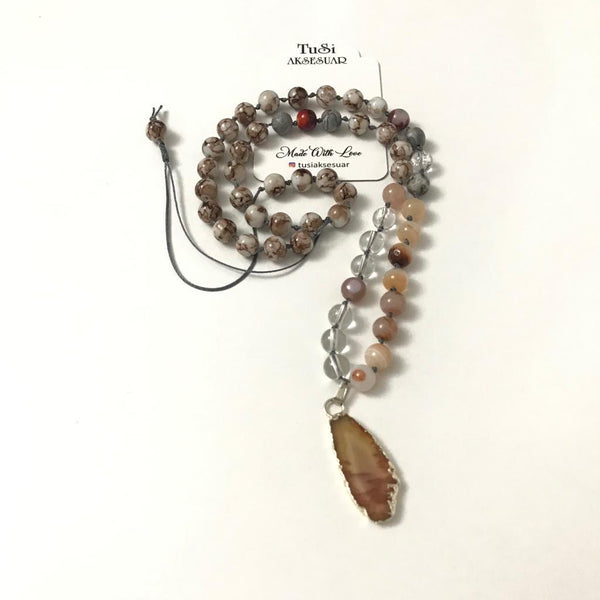 Mala54 Agate Jasper Jade Necef Stone Design Niyet Necklace
We design jewelry whose story you determine and ensure that they harmonize with your energy. The products we use in our designs are completely natural stones. This necklace is a necklace of intent made with 54 knots made of 54 beads. Do not forget to remember your wish during the time you put your wish first. We wish him luck and blessings to the field.
Natural stones used in Agate plate of pendant; Jade agate najaf jasper and glass beads are preferred.