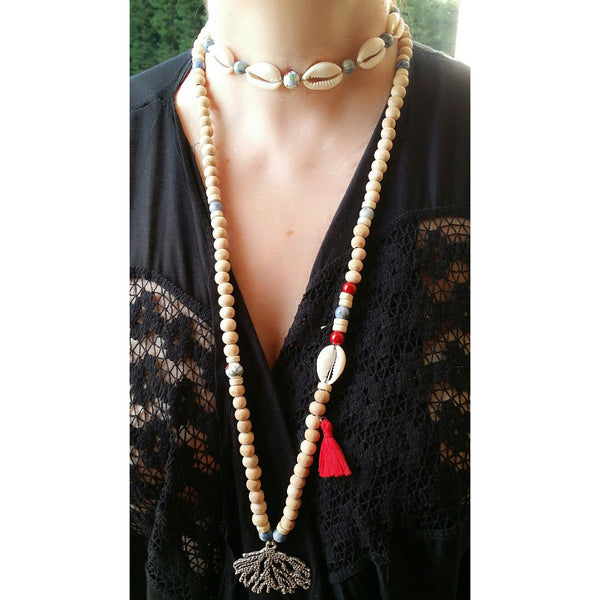 From the days when the first human existed,
seashells, the indispensable Object of jewelry until today, are the inspiration for my summer designs with their unique shape, color and texture.
Wood in the design of the mermaid necklace,
sea shells and natural stones are used. It is a whole necklace designed in pairs.