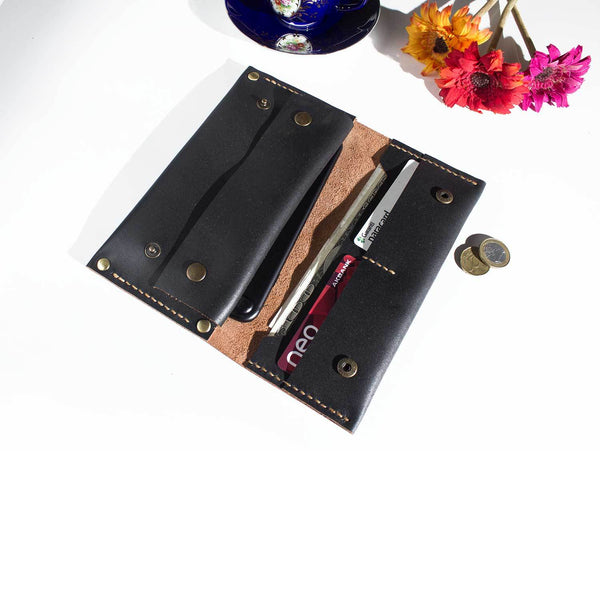 Minerva Black Leather Long Wallet
Handmade, genuine leather wallet. It has three wide eyes, one with an extra cap. A total of eight cards can be placed in two card compartments. You can also carry your passport on your travels, and the wallet is also suitable for iPhone 7 Plus and equivalent mobile phones. It is completely hand-made without using machines with traditional methods. Calfskin is hand cut and hand sewn using waxed thread. Accessories are made of stainless material.


"In order to benefit from the free name writing service, do not forget to write the name you want to be written in the relevant field"

The name-writing field is available in the images.