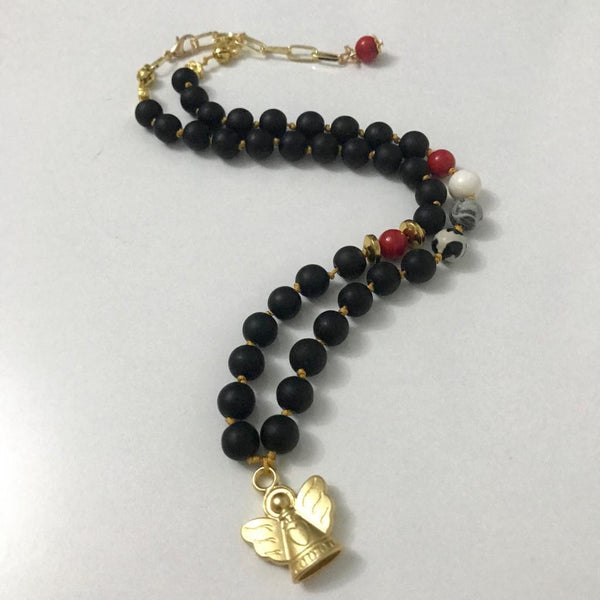 Natural Stone Angel Necklace
Angel pendant Necklace length is 36 cm and 6 cm extension chain is available.
Stones Used;
CEYD HEMATIT Coral SEDEF JASPER.
LKJWhen using your natural stone accessories, do not forget to make intentions and occasionally clean. You can hold it at full moon, make sage tobacco, or insect it on the soil for 1 night.
Keep away from chemicals to ensure longer use and not to affect your natural outflow.