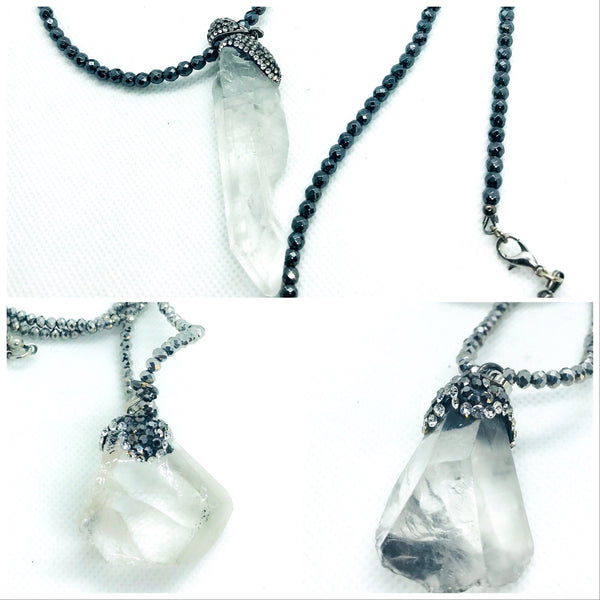 Natural Stone Crystal Quartz Necklace
Crystal Quartz stone, whose real name is Quartz Crystal , has spread over a wide area of the world.It is a hard and solid mineral group that forms more than 10% of the earth's crust. It is a symbol of strength and hidden power in a metaphysical sense. It passes the energy of nature through it. It is believed that the universe represents the infinite power and the bearer can grasp this power. We made this very special stone even more special by embellishing it with zircon stones.
Note: Natural stones differ in form due to their structure.