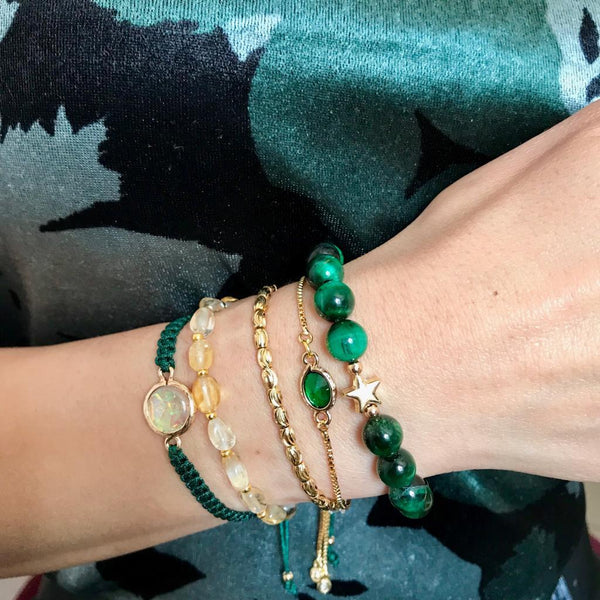 Natural Stone Design Bracelet with 5 Pieces
The gold-plated bracelet in the 3rd row of the wrist set may vary depending on the stock status.
Our products are combined with Tiger eye and Citrine natural stones. Gold-plated zircon products have been used. They are adjustable in size to suit every wrist. Keep away from water and chemical products. For your information
You can clean natural stones with sage incense.
EYE OF THE TIGER; It is known as the symbol of courage and independence. It is an effective stone to quickly overcome family tensions and incompatibilities. It is especially effective in jealousy and insecurity in the family. It protects against malicious and mischievous people.
It is beneficial in reducing stubbornness in stubborn people.
The Sitra; It is known as a trading stone. In ancient times, it was believed that it did not separate from traders and increased fertility. We wish you to use it on the days when your abundance will be abundant.