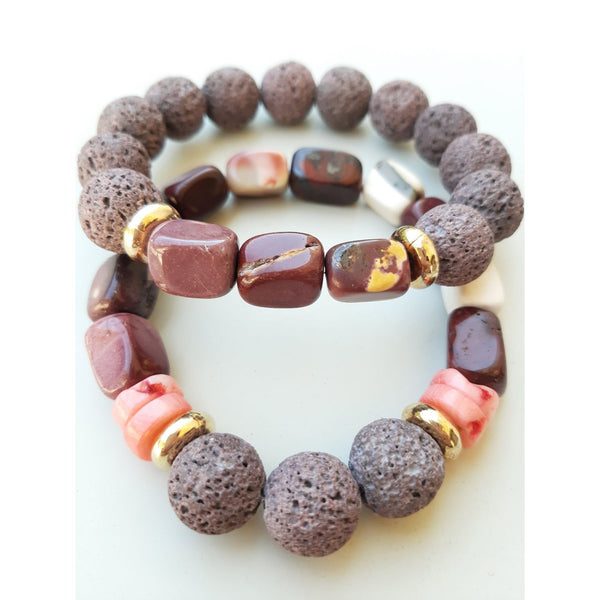 Pink Coral Double Bracelet
Jasper brings abundance on the stone. It helps balance all chakras. Lava stone is the mind stone that purifies and gives peace.
It is prepared with jasper, lava stone, pink coral and gold ring Objects.
They are flexible bracelets and are compatible with 17-18 cm wrist.