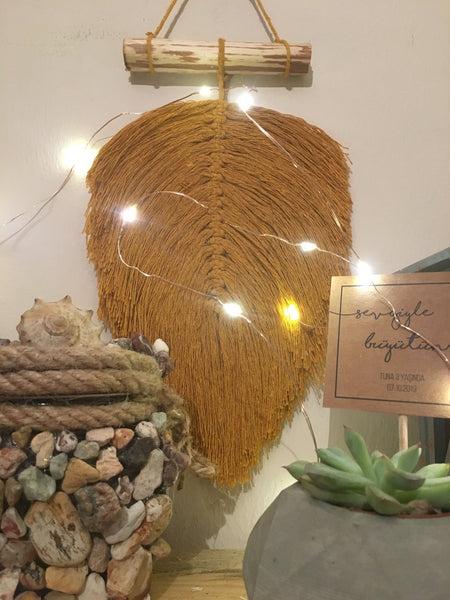 Single Leaf Macrame Wall Decoration
Decorative, bohemian macrame wall decoration looks like a leaf. The orange product can be used in every corner of your home. You can take a few pieces, place them on your walls and make a combination according to your own taste and style.
The product is about 17 cm wide, 23 cm tall.
NOTE: Led lights are for decoration purposes. Not included in the product.