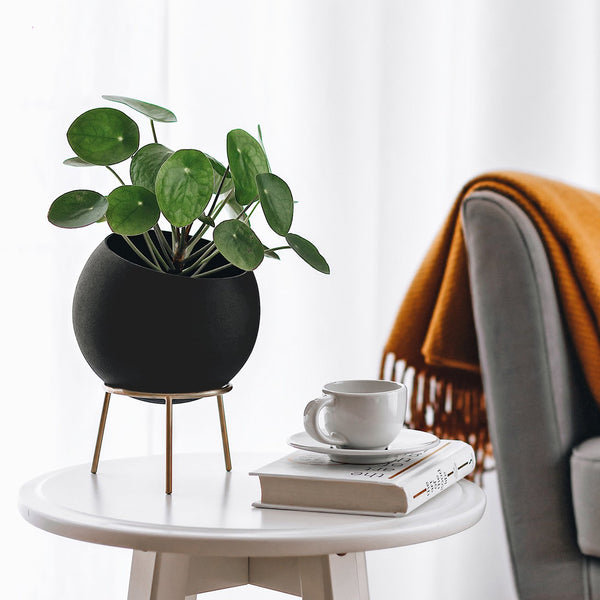 Thanks to its perforated separator plane, the Earth Pot can be used both by planting plants directly and by placing them in their pots. The earth pot can turn in the desired direction on its stand. Brass, Static Oven Painted Aluminum

* The plant in the images is not included in the product.

width: 14 height: 14 height: 18 cm ..