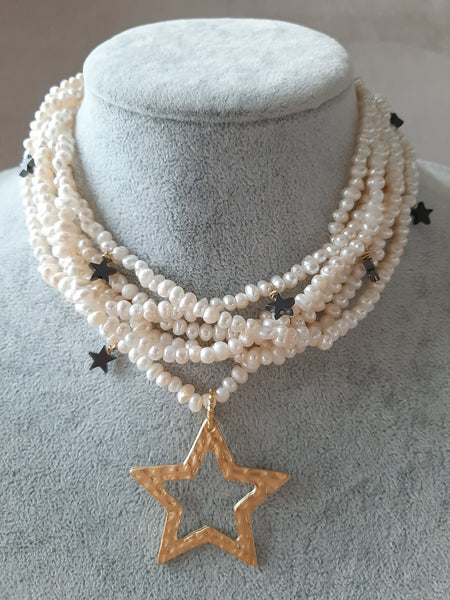 Hematite Star Pearl Necklace
They say that there should be a row of pearls in the jewelry drawer, just as every woman should have a black dress in her wardrobe.
The symbol of elegance has made a glorious return to the pearl jewelry world. The designs are quite different from the series of pearls ...
It is designed with 6 rows of pearls and series between hematite stars. Neck size can be adjusted with extension chain.