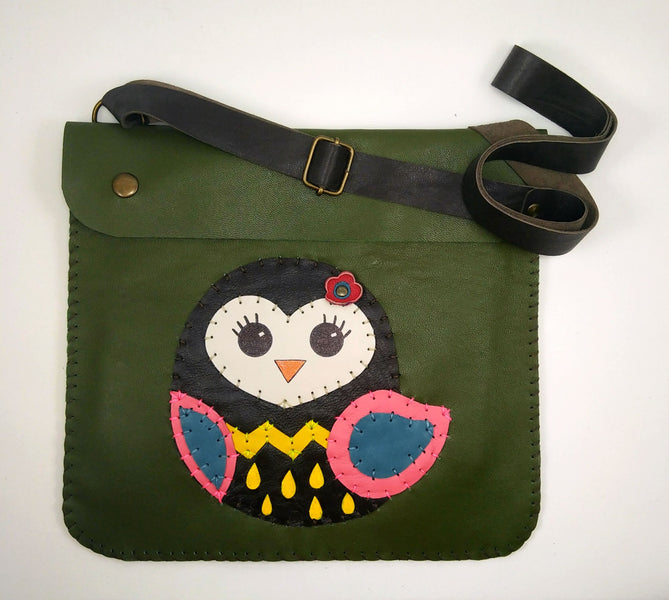 Owl Lady Handmade Leather Bag

In Greek mythology, Athena appeared as an owl to the Purpletal when she was born.
It is a very practical and useful accessory.
It is a product that you can easily carry your book, phone, wallet and small details.
It is produced carefully with completely handcrafted using genuine leather.
The figures are hand painted and sewn with the applique technique.
Hanger size is in adjustable format.
After the order, each product is prepared specially for you.
For this reason, each product is unique and unique.
Width: 28, Height: 25cm
UzdUr Körüks.