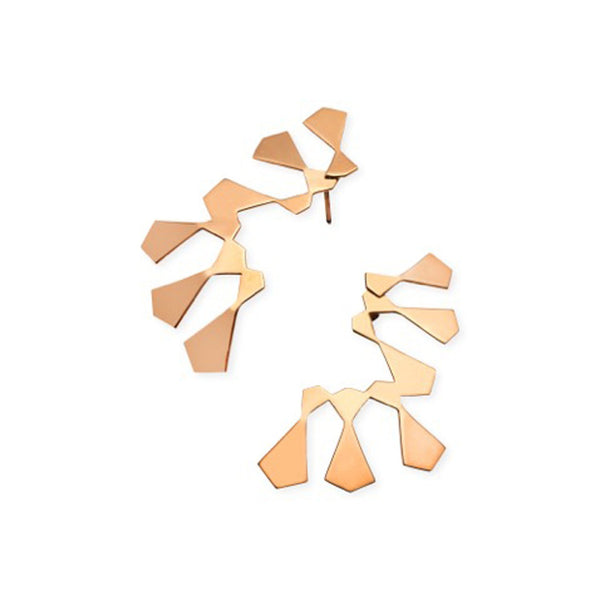 With its simple and stylish design, Seljuk Leaf Earrings is one of the most remarkable pieces in Zoya Istanbul's first collection called The Geometry of the Universe. It is 925 Sterling silver and gold plated.
These earrings, designed by designer and architect Hülya Öz with inspiration from Seljuk architectural decorations, are presented with alternatives of silver and rose gold plating. In the self-design process, he tried to make sense of the architectural motifs that he was strongly drawn to make him think about life and to translate the knowledge of the past into today's language.
The design, which consists of repeating units, points to simplicity, to hold on to life together, to be together with our differences.
In terms of health and hygiene, right of withdrawal is not valid for earring group products, return requests are not accepted.