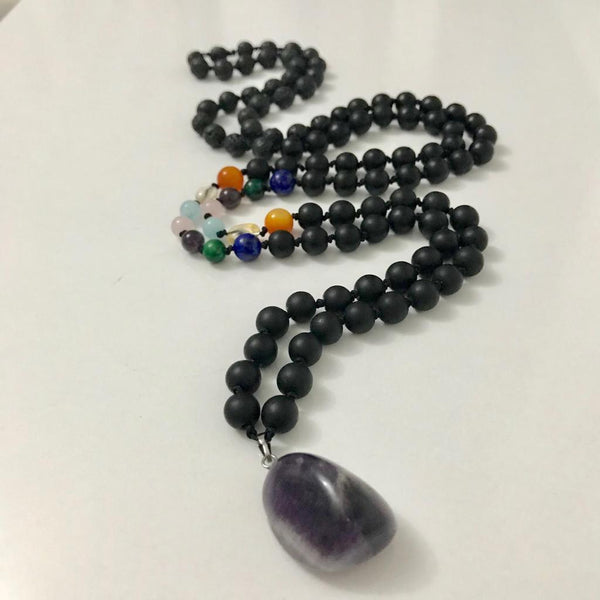 7 Chakras 108 Trowel Necklaces
7 Chakra MALA NECKLACE
NECKLACE TIP IS AMETHIST STONE. IT SHALL DIFFERENCE IN THE SHAPE OF THE AMETIS STONE ACCORDING TO THE STOCK STATUS.
Stones Used;
Crown chakra: Amethyst
Forehead Chakra: Lapis
Throat Chakra: Aquamarine
Heart Chakra: Pink Quartz
Miğde Çakrası: Citrine
Sacral Chakra: Agate
Root Chakra: Tiger Eye
Benefits of Onyx Stone; It is a ground stone, it is good for stress, it provides control and balance, it provides good income, constriction, eliminates future anxiety, has an impact on dental health, is useful in the treatment of obesity.
Chakras can also be called energy, life force, life energy centers in our body. chakra means wheel.