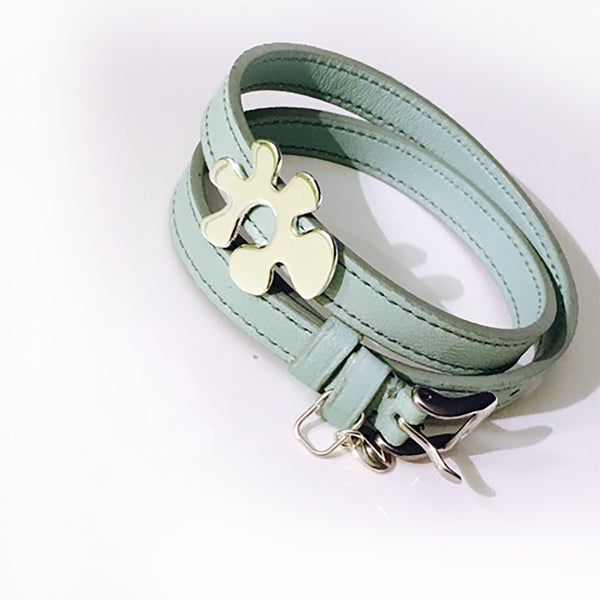 Arya Five Leather Bracelet Water Green
ARYA motifs are born when making pattern researches with sounds and the music turned into form.
Arya motifs were combined with leather stripes. 925 sterling silver motif was used as MAT. Bright options are also available.
Different colors of leather can be used. The motif is adjusted to be removable and removable on the leather. Motifs; it can also be used as a necklace with a ribbon in your hand.