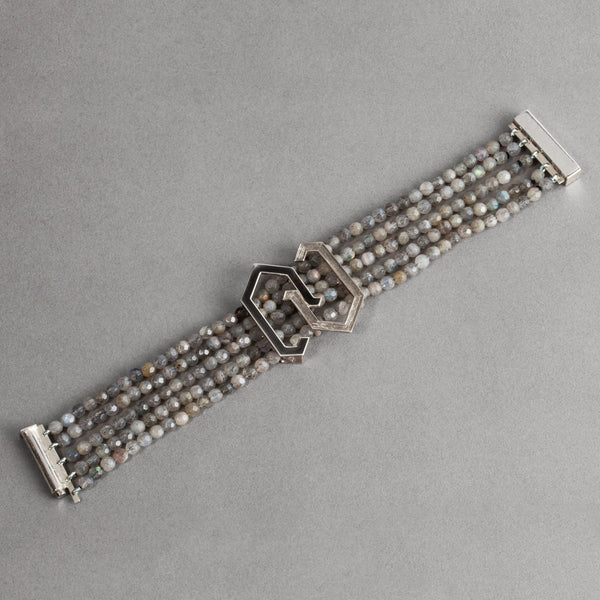 Binary Infinity Labradorite Bracelet
Labradorite, 925 sterling silver geometric pattern bracelet.

The geometric motif placed high on the stone scales, which are freely piled on the wrist, is called INFINITY. The locking mechanism has been specially designed and produced for this series of bracelets. Both sliding and magnetic closure provide safety and ease of use. It is 925 sterling silver.