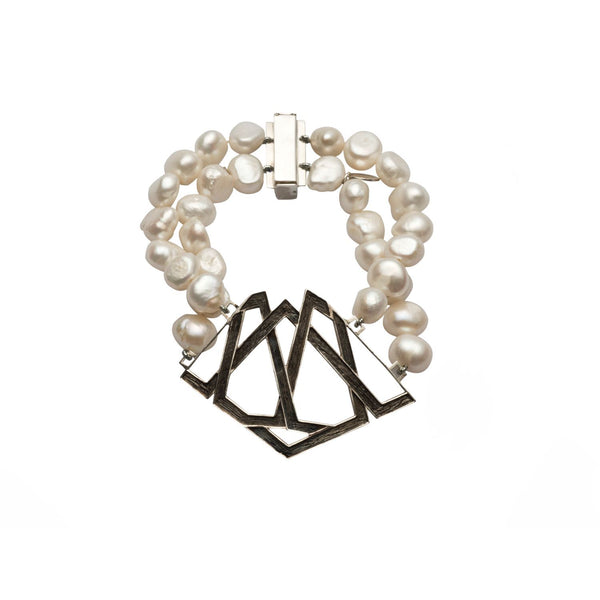 Five Layer Pearl Bracelet
Baroque pearl strings and 925 sterling silver cast geometric pattern bracelet. The sliding lock mechanism is specially produced for this bracelet and is made of 925 sterling silver.

The geometric pattern curvilinear form appliqued to the two rows of baroque pearl strings that freely stack from the wrist to the hand is compatible with the wrist and black rhodium plated. Do not hesitate to contact fresh water, which loves pearl and silver water. Perfumes or creams can have a negative effect.