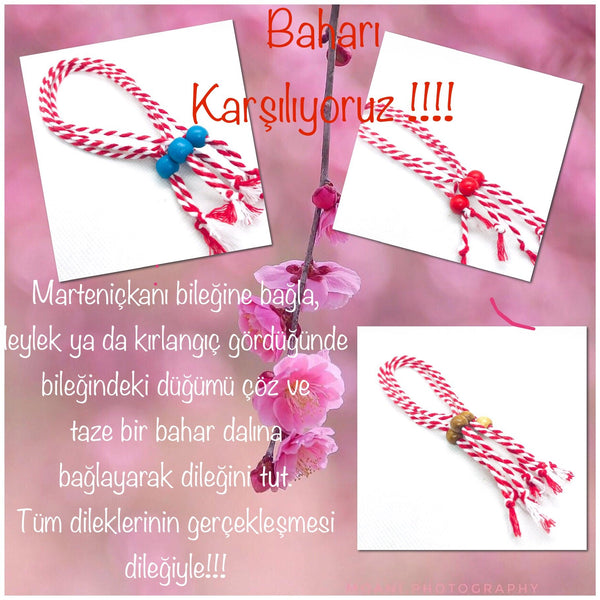 We celebrate the arrival of spring with our Marteniçka bracelets. Marteniçka is a white and red string made from the beginning of March to the end of March. On the occasion of the arrival of spring, the traditional Father Marta (Marta Nine) days begin. Baba Marta, a long tradition, is a tradition unique to the Balkans. It is a tradition that comes to us from the Balkans. Would you like to present these bracelets, called Marteniçka , to your loved ones, relatives and friends with your wishes of health and strength throughout the year? According to this tradition, marteniçka wears ankles at the beginning of March. Until the end of March. They are carried in the wrist until they see a swallow or a stork. Then, when the stork or swallow is seen, the bracelet is removed and tied to a fresh spring branch and the wishes are repeated.
The white color used in marteniçka represents long life and the red color represents health and strength.
May our marteniçka bring luck to you and your loved ones !!!
We kindly request you to specify your preferred color in the notes section.
Important Note:
Bead Colors
Red
blue
Natural