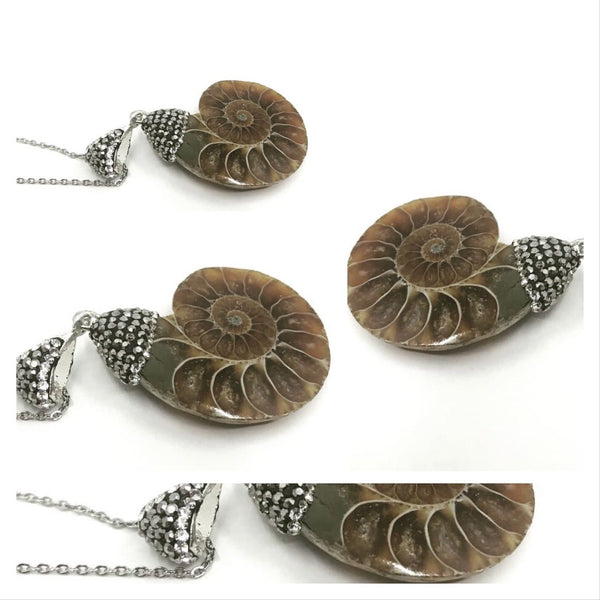 Natural Stone Ammonite Fossil Necklace
Ammonite Fossil Natural Stone Pendants is a magnificent fossil that has survived to the present day with its millions of years of secrets, but it will also provide you with an eye-catching beauty with its natural marcasite decorations.
What is Ammonite?
Ammonite is a head-legged marine mollusk that lived about 150 to 200 million years ago from the extinct day. The species such as squid, cuttlefish, octopus living today are included in the classification of Ammonit. The fact that ammonites are shelled creatures has made it possible for Ammonite fossils to come.