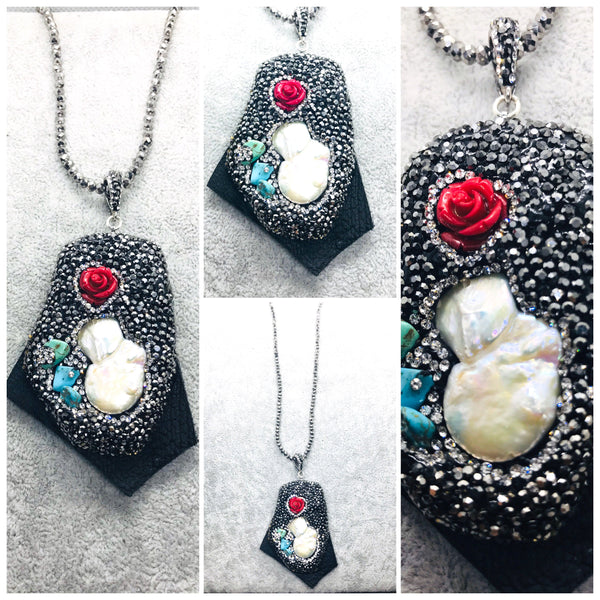 Baroque Pearl Necklace With Zircon Engraved On Leather
Real baroque pearl broken turquoise stones and a red rose figure were placed on the jewelry paste plastered on real leather. Zircon stones with diamond gloss are handcrafted one by one by jeweler technique in the empty spaces. An unusual different sparkling necklace.
Note: Our pearls are natural Baroque pearls. Therefore, each pearl is different in shape and size.