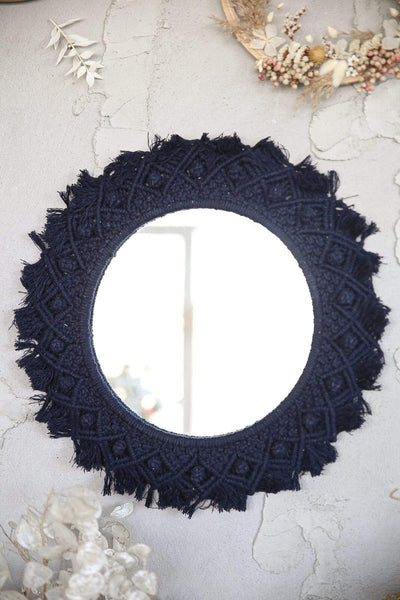 Navy Blue Framed Macrame Mirror
This time we designed our beloved mirror model in navy blue. Our product can be used as a bohemian detail in the children's room, living room walls, bedroom and many other corners of the house. It is perfect for changing the air of the environment.
Dimensions: 40 cm diameter.