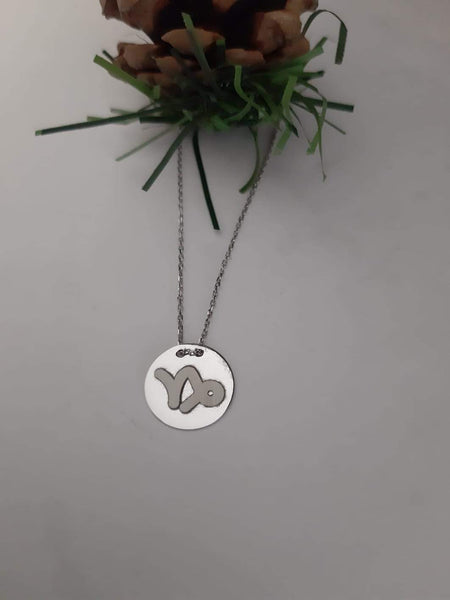 Capricorn Horoscope Silver Necklace
From our horoscopes collection; The symbol of OĞLAK, which was settled between the 12 zodiac signs of the zodiac system between 22 December and 19 January, was designed on a silver plate with a size of 5 krş and was completed with a silver chain.

Each product is sent in its own special box and gift packaging. In addition, we wish that our gift that we will send with the product you purchased will bring you luck.